The MMS Library will be having a Book Fair Wednesday, April 3 – Friday, April 5, 2019. Everything is buy one get one free! This is a great time to stock up on your favorite books. Click HERE to see our book fair website for more information.
Blue Willow Bookshop is bringing an author to MMS on Tuesday, April 2nd at 1:30 PM! Andrew Smith will be promoting his new book, The Size of the Truth. Space is limited, so students must have an invitation to attend. If you plan to purchase a book, your child will receive an invitation as well. You can purchase a book directly from Blue Willow or turn in the attached ORDER FORM to Mrs. Fraser by March 26.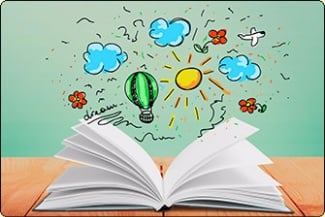 The MMS Library needs your help! Signup to work as a volunteer cashier at our upcoming Buy One Get One Free Book Fair on Wednesday, April 3rd – Friday, April 5th. Pick any time slot (more than 1?) that works for you. Also, mark you calendar for our scheduled training session on Tuesday, April 2, 2019 from 10:00 – 10:30.
Please click on the picture below to sign up.
A note from Coach Moore:
If your daughter is planning on participating in 7th or 8th grade Athletics next year we need you to fill out the order form, attach a check and turn it into the front office no later than Wednesday, March 27, 2019.
We suggest that you get two pairs of practice shorts and two shirts to save on laundry. Everything else list is optional. PLEASE NOTE SIZES ARE ADULTS SO ORDER ACCORDINGLY AND WE WILL NOT BE ABLE TO SWITCH SIZES IF YOU ORDER THE WRONG ONES.
If you have any questions please email  kimberly.moore@springbranchisd.com
Please click on the links below about Technology that will hopefully help set boundaries and answer questions you may have regarding your child's technology use. Happy reading!
For incoming freshman to SHS interested in joining the Spartanaire Dance Team, there will be a mandatory interest meeting this week.  Please visit the Stratford Spartanaire Booster Club Facebook page to learn more.
MHS Minikettes Dance Team Tryouts will be held on Saturday, April 6th
Register now at www.memorialmarkettes.com
SBISD has been partnered with UH-Downtown for the last several years to provide our students with a summer enrichment program that enables them to explore and prepare for careers in science, technology, engineering and mathematics (STEM). The application process is open now for current 7th, 8th and 9th grade students to apply for their first year in this program.
SBISD provides daily bus transportation from two campuses in the system to and from UHD. Students may attend Houston PREP up to as many as four summers and will earn 1 high school credit for successful completion of the program each summer. Once students have applied and been accepted to the program, usually around May 1, arrangements will be made for parent permissions and bus transportation.
More information is provided in the flyer below. Click HERE for a direct link to the application.